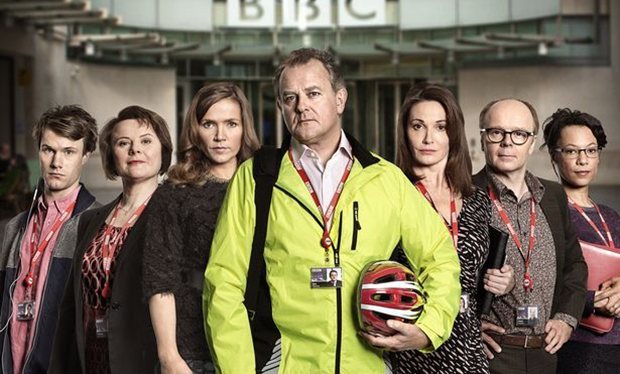 "Are you communicating clearly?" – "Yes…no… I mean, absolutely!
Having watched W1A Does Red Nose Day 2017 last month, we're waiting with baited breath for the third series to be released. It has been announced that filming of the brilliant BBC Two comedy has begun and is due to reach our screens by the end of the year.
This satire follows the working lives of a handful of BBC employees who "successfully" mismanage every possible situation whilst having meeting after meeting without actually making any decisions or saying anything meaningful. Naturally, we've been gripped since the first series, a four-part sequel to the equally divine Twenty Twelve, aired in 2013.
W1A is a master class in nonsense communications. It's likely to resonate with anyone who's ever worked in a corporate environment, with cleverly sounding sentences like "No organisation values the idea of valuing values more than the BBC." and lots of pointless words to fill sentences when people don't want to say what they actually think (and saying 'yes' when meaning 'no').
Whilst we are thoroughly entertained by the show, we can't help but think that the fuzzy, hard-to-understand communications of W1A is all so common in many organisations we have worked with.
How many times have you come across a piece of internal communication, most likely from a member of the senior management team, which is addressed to you but is constructed in a language that you can't understand? And as a manager, how many times have you considered the message you wish to convey and whether it is communicated in simple, clear words and common phrases that your audience will understand straight away?
Have you ever talked about "increasing productivity by using resources more efficiently", "optimising functions" or "empowering staff"? If you asked one of your people, would they know what you actually mean? In our experience, most of the time they don't.
Especially in times of change, it is essential that you communicate to your people in their language and in a way that addresses their main concerns:
Why do we need to change?
What exactly will be changing? What are the benefits of the change and what are the costs?
How and when will things change?
What does it mean for me (for the individual)? Where can I get more information from?
And we encourage you to avoid 'board speak', using sentences like "It is one of our key strategic goals to deliver more added value to our customers." Instead, say "We need to do more of what our customers like best."
Let us know how you get on, or indeed get in touch if you need help 'translating' your W1A-style communications to clear, concise and engaging messages. "So basically, that's all good then."