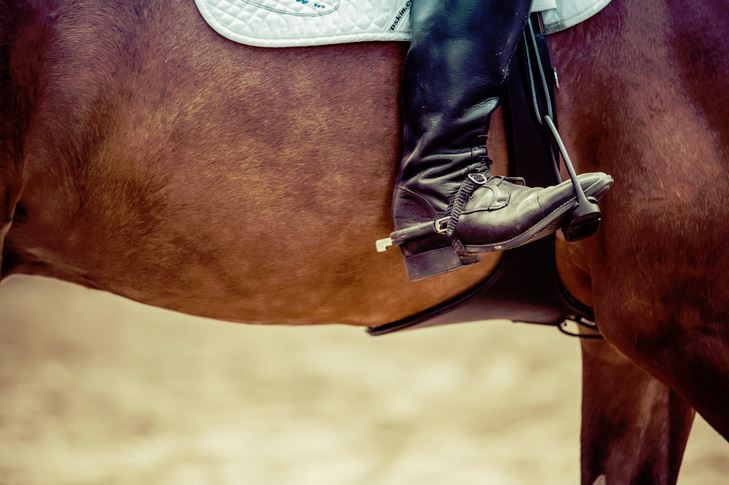 Are you having a leadership mare?
I have learnt a great deal about leadership, and indeed the leadership within our team, in the past week. My teachers? Two horses named Disney and Perry.
The day before our own leadership event in Somerset House, Nicki and I spent an afternoon in a stable with the Riding for the Disabled Association (RDA) and the Leadership Whisperers, learning how we could apply a leadership model used by horses in the business environment.
Admittedly, the horses within the herd may not be aware they use a model at all, but the basic principles easily transfer to a professional team. A herd of horses utilises three leadership positions: front, middle/side and back.
The alpha-mare will lead from the front, controlling direction and pace, supported by the alpha-stallion leading from behind. All other horses will reside somewhere in the middle.
Unlike the alpha-mare, who is focused on moving forward, the alpha-stallion can see the whole herd in front of them. The horses in middle leadership positions can see the alpha-mare, but not necessarily the stallion behind them. If a horse is moving too slowly, the stallion can encourage them to move faster to keep with the pace and inform the alpha-mare if the herd cannot keep up.
During the afternoon, we put this model into practice by exploring our default leadership styles within our own teams at work. The Leadership Whisperers invited approximately 10 participants to create a "herd". They assigned leadership roles amongst participants and asked the alpha-mare to guide the team around a basic obstacle course, with the alpha-stallion bringing up the rear. Disney and Perry were guided by those in the middle.
As any business leader can understand, we noticed it took a lot of effort for the leader at the front to turn around to check that the herd was following. It is important to communicate direction and vision to your team so they are engaged, and then trust that they are with you.
Likewise, we learnt the herd was more effective when those in middle/side positions communicated with one another to ensure they were moving forward as a team. To prevent the alpha-mare having to look backwards, the leader at the back had to communicate progress and if necessary, guide the team when off track.
Could you adopt these basic principles in your company?
We're now considering the leadership roles within The Juniper Co. and what we could do to improve team performance.
Who is the alpha-mare in your team and is s/he supported by an alpha-stallion?
Thank you to the Horse Rangers Association at Hampton Court for hosting and providing the lovely Disney and Perry.
Here are a couple of photos from the day: