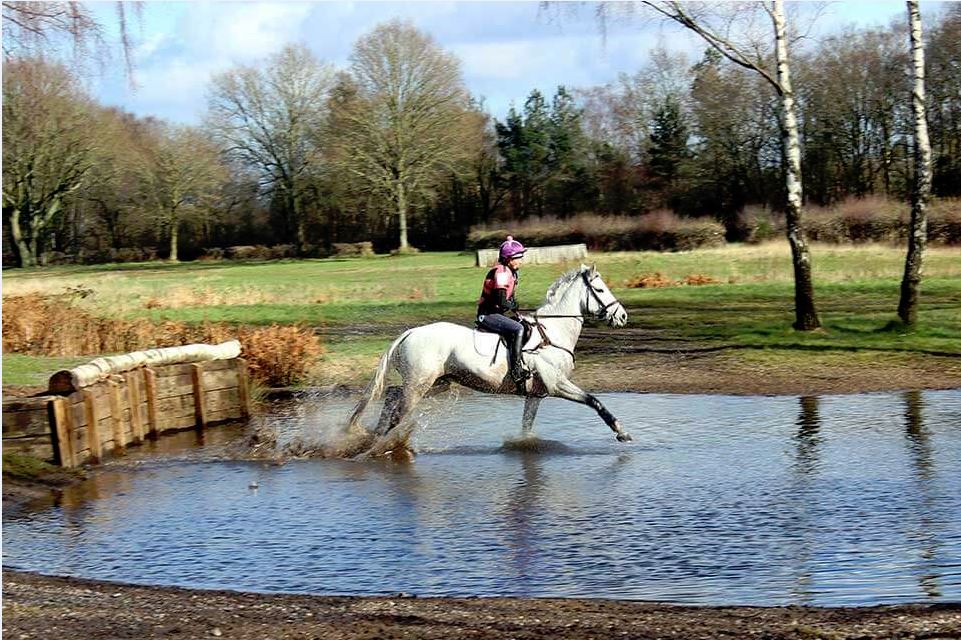 A day with Ginny Howe Eventing: An Equestrian Education.
The Juniper Co. is a proud sponsor of Ginny Howe Eventing and last week, Nicki and I popped by to see Ginny at Tweseldown Racecourse as she schooled four of her horses.

Although originally from the country, I do not have an equestrian background. This became clear at a call of "Look at her boots!" from Ginny emerging from a large pond astride a very muddy Corinthian Clover. Apparently wearing clean boots is not the "done thing" in equestrian circles, and mine, clean bar a little sand from my South Devon roots, provided a great deal of amusement to Ginny. Needless to say, this was rectified by the end of the day.
In addition to Corinthian Clover, Undalgo de Windsor, Foxy Lady V and About Time Too made the trip to Tweseldown to practise their cross country. I managed to capture some great photos and learnt a great deal about Ginny and the set-up at Ginny Howe Eventing. By the end of the day, I was holding horses and helping to put their studs in (sort of) – it was certainly an education.
Now I'm somewhat of an expert, I've put together a list of lessons I have learned since meeting Ginny a month ago, to help any other equestrian newbies out there:
Horses have two names
Just as the Queen has two birthdays, competition horses have an official name and a stable name. So just when you're excited you've remembered one name, someone will go and call the horse Bob.
Numnahs are a thing.
Numnah is the fancy name for the pad that sits beneath the saddle... I think.
Horses wear studs too
No, not the earring kind, but just like professional sportsmen wear studded shoes in grass sports, horses have studs to wear for muddy courses to prevent slipping.
Never call a grey horse "white"
You and I may think they are white, but a white horse is in fact a grey horse – it's not very equestrian to get this wrong!
Horses have personalities too
Like big children, horses have different characteristics and personalities. Some are so affable that I'm allowed to hold on to them, others are described as "monsters" and kick up a fuss if you're not working quickly enough. This tends to be because they're keen to get out on the course.

Here are a few photos of my day with Ginny – be sure to check out all the latest changes to her website as well: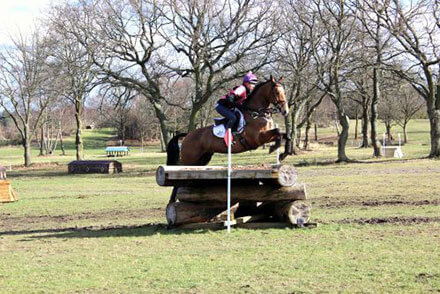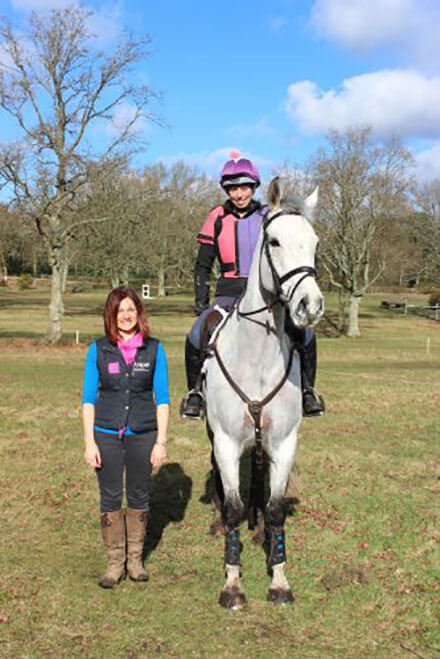 Nicki Kavanagh, MD of The Juniper Co. with Ginny