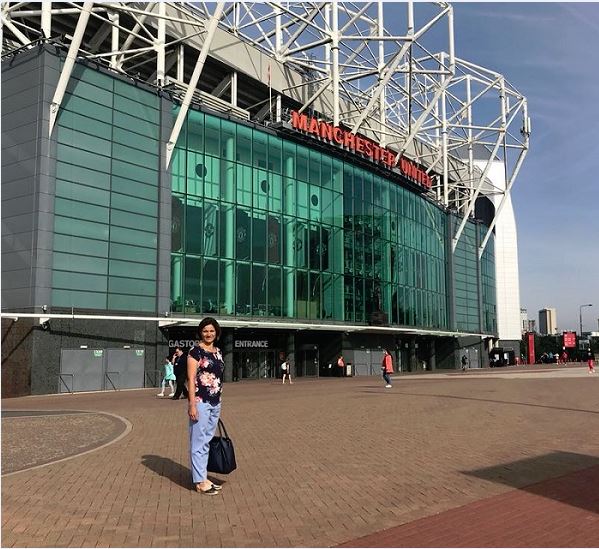 A day at Manchester United!
Nicki and Clare were recently lucky enough to hold a workshop at a very different kind of venue to normal – Old Trafford Stadium! One of our clients, The Bolesworth Group, has a good relationship with the team at Manchester United, so we headed to Old Trafford for a brand workshop day.
The day started with going down on to the pitch, which we felt very privileged to do. You can see the sheer size of the stadium and can only imagine how it must feel playing on the pitch with 75,000 cheering fans supporting you. All around the stadium were banners from games over the years saying things such as 'MUFC – The Religion' showing the true passion and loyalty of Manchester United fans.
We then had a talk from the Brand Manager which was very informative and inspiring - what better way than to learn from one of the most recognised brands in the world. In 2008 Manchester United had their first brand refresh for 20 years, refreshing their logo and considering variations for digital platforms in the new digital era.
It may have appeared to happen overnight. However, we found out the extent of work and research that went on in the 12 months prior to the brand refresh. This included online fan research - understanding what makes Manchester United special to them. Stakeholder engagement included interviews with fans, players, legends, staff and sponsors. This research helped to form the brand essence, associated behaviours and language to be used to support the brand values. This talk was invaluable and helped shape the rest of the day's conversation around exciting future plans for Bolesworth.
The day was an amazing experience and the hospitality and customer experience from Manchester United was second to none!