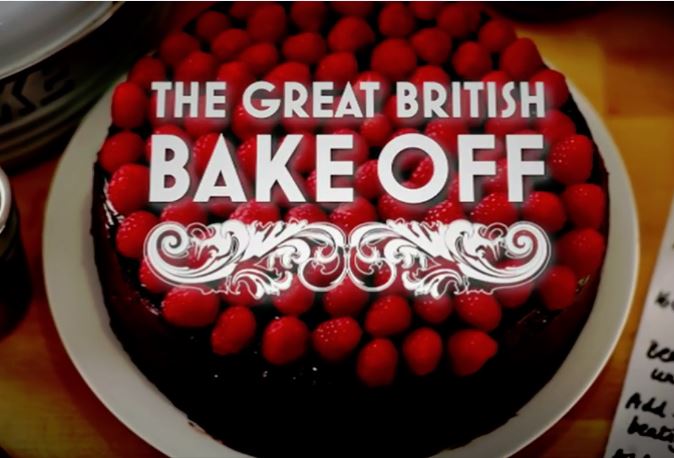 The Great British Bake Off: Could you handle the heat?
More than 10 million tuned in to watch the season premiere of The Great British Bake Off (GBBO) on Wednesday night. It didn't disappoint!
Tears, dropped cakes and five bakers restarting the show-stopper challenge - Bake Off was back with a bang and the nation began making early predictions as to who would make it through to the final.
This week, it was the bakers who kept their cool that succeeded. Could it be that once you reach the tent, it comes down to your performance under pressure rather than whether your mirror glaze has enough shine? The first episode would suggest so.
It is no coincidence that Selasi, accused of "serenely pottering around" by Sue, was one of this week's high achievers (and in my opinion, robbed of the Star Baker title). Whereas the frenetic energy of Move-A-Little-Lose-A-Lot Val, although extremely endearing, could have been what put her in danger so early on.
So how do you handle the high pressure environment of the GBBO tent?
Don't panic!
Inevitably, the first couple of weeks in the tent are littered as much with Mel and Sue's innuendos as bakers running around in a panic. 2016 Cake Week was no different. Benjamina, who had already binned one batch of buttercream, was not happy with her second. When Sue reached her, she was crying into her KitchenAid over the little time she had left to salvage the situation.
"The more time you spend crying, the less time you have to show what you can do", said Sue. And she was right – after taking time to regain composure, Benjamina created a genoise sponge with a white chocolate mirror glaze that was arguably the best show stopper of them all. She was now firmly in contention for star baker.
We need to look no further than 2014's Bingate* for an example of where panicking under pressure has ensured a baker's downfall (and a national scandal). Could Ian have salvaged his Baked Alaska if he had not let his emotions take over? Who knows, but he certainly may have been able to produce something for Paul and Mary to judge.
Move forward
This week, Lee shared with us some words of wisdom: "You can't turn the clock back; you can only move on". Simply, if you make a mistake, don't look back, move forward.
Selasi, after leaving out the cinnamon from his drizzle cake, chose not to start again. Instead, he improvised and used the cinnamon in the glaze, much to Paul and Mary's delight.
Unfortunately, after leaving the tent in this first episode, Lee may need to heed his own advice in the future.

Could we learn a thing or two in a business environment from GBBO bakers?
It seems to be that pausing to evaluate the situation is key. You may or may not be able to rectify a mistake, but most importantly, if you can't, take the time to find a solution. You may need to improvise and go off plan, but don't panic!
*Definition of Bingate (2014): The action whereby one baker disposes of his Baked Alaska upon finding it has been removed from the freezer by another baker and left on the counter during a very unusually warm summer's day, thus causing the baker to present an empty plate to the GBBO judges.