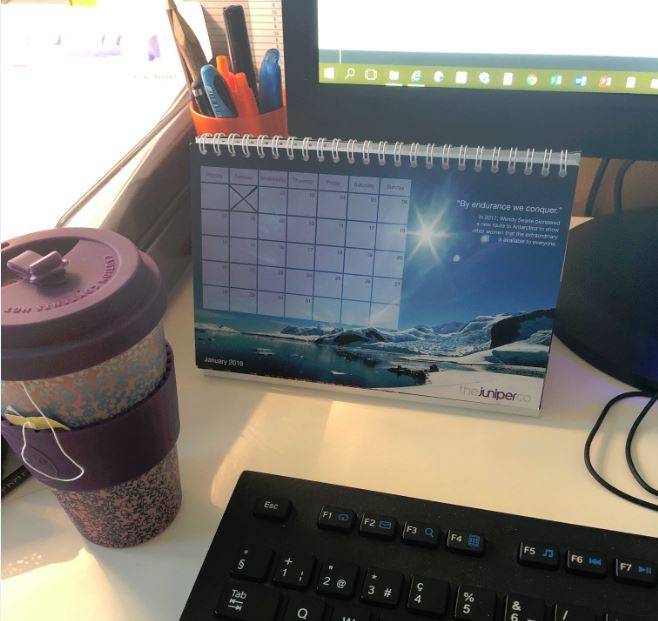 Happy New Year!
Happy New Year from all of us at The Juniper Company! We hope that you had a great Christmas break and have had a good start to 2019. The team are back in full swing here at the Juniper office.
If you received our annual calendar we hope you are enjoying it so far. We would love to see a photo of your calendar in situ, since we send these calendars all over the world.
Share your photos on our Facebook page, Twitter or email us at team@thejuniperco.co.uk.
We look forward to hearing from you soon and keeping in touch throughout the year.