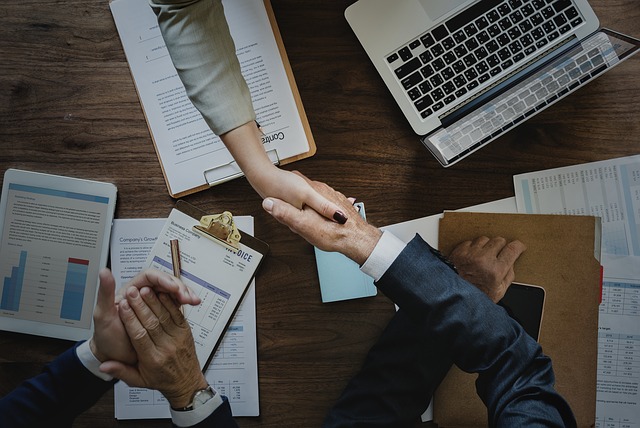 How to manage relationships with suppliers
Having just planned a wedding, I have first-hand experience of working with suppliers and vendors. I thought it would be easy but it was actually quite challenging, and required dedicated time and effort. It was important to develop relationships with the suppliers individually and work alongside them to ensure a high-quality service was delivered. The hard work paid off and, despite a few minor issues, the day ran very smoothly.
Based on my experience and a collection of articles I have read recently*, these are my suggestions for effective ways to manage supplier relationships:
Keep people at the centre – when dealing with suppliers it is important to develop working relationships with people and get to know them individually – remember they are just like you and me! Through being more personable and extending conversation beyond work-related issues it builds rapport and increases the likelihood of them going the extra mile to deliver a high quality product or service.
Look through the eyes of the supplier – understanding your supplier's business is key to collaborating with them effectively. You will not be their only customer, therefore by empathising and being patient you are more likely receive a better service and avoid damaging the relationship you have built. Share knowledge with them and they will do the same, it will help you both work together more efficiently.
Engage with them regularly – constant communication and being proactive when engaging with suppliers is vital if you want to receive a product/service which meets your needs. Suppliers are not mind readers, therefore you need to outline your requests clearly and maintain regular contact to keep everything on track.
Treat them with respect – no one is perfect so it's important to give suppliers leeway and accept small mistakes, unless they happen repeatedly. Establishing mutual respect will develop a working relationship where your supplier feels loyal and also accountable to you. This will be beneficial in the long-term as you may require their services again.
Negotiate fairly – negotiation is imperative if you are to receive the service/product you desire, and that is what you are paying for, however you should also respect their needs too. Being fair and balanced in your agreement will ensure you both feel equally happy with the outcome.
Reflect on how you manage relationships with suppliers – reflecting on your own practice and how you engage with suppliers will enhance your relationship with them and improve productivity. Considering both your own and your suppliers' strengths and weaknesses will help with current and future projects, as you look to improve your working rhythm and avoid controversy from either team.
It can be easy to overlook the importance of developing positive working relationships with suppliers. However, given how vital they can be to the success of a project they should be treated with respect. It's worth investing time and effort into being personable and maintaining regular contact (by phone and in person) as you strengthen the quality of your supplier network with individuals you can rely on. Remember: it's the little things that make a big difference!
References
*http://spendmatters.com/2017/12/07/entrepreneurial-take-supplier-relationship-management-best-practices-part-3/
*https://www.entrepreneur.com/article/320240