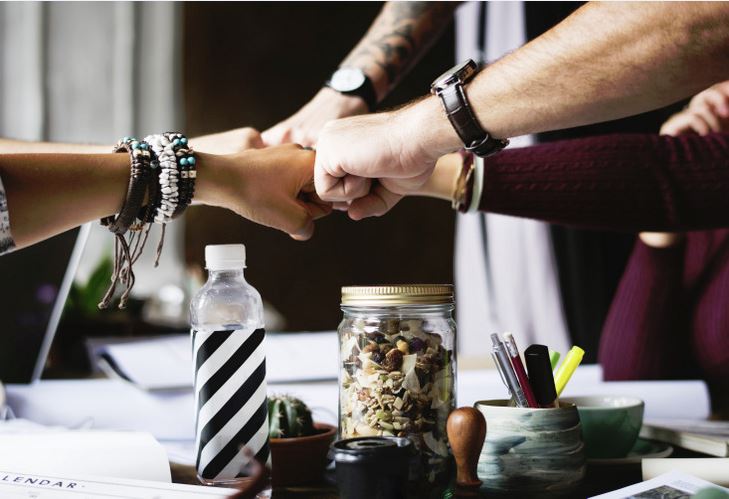 Difficult conversations: ensuring positivity from the outset
"…scientists have captured …the attunement of emotions in the laboratory by measuring the physiology – such as heart rate – of two people as they have a good conversation. As the conversation begins, their bodies each operate at different rhythms. But by the end of a simple fifteen-minute conversation, their physiological profiles look remarkably similar – a phenomenon called mirroring."

Goleman, D et.al: The New Leaders
When reading through one of our leadership programmes, I came across the above excerpt from Daniel Goleman's book, The New Leaders. It made me think about the times where I have experienced emotions that are in tune with another person and how good I felt at the end of the conversation - especially when having a difficult conversation.
Have you noticed the powerful effect the tone of a conversation can have on you? For example, when you have had a positive, forward-looking and productive discussion with someone (even if you had a difficult issue to talk through), how energised and ready to tackle any issues. However, if the tone of the conversation was mainly negative, you might leave it feeling de-motivated and drained.
So, how can we ensure that our difficult conversations are more positive from the outset?
Consider the following:
Preparation and mindset: These are a key part to the discussion you will take part in. Consider the environment; is it safe, comfortable and calm? Have you given your meeting some thinking time, in order that you are in a positive and rational frame of mind from the outset?
Listen: "I remind myself every morning: Nothing I say this day will teach me anything. So, if I'm going to learn, I must do it by listening." - Larry King It is very important that the person you have the conversation with feels heard and understood, if you are to get a positive outcome. Try and tune in to the person's perspective and respond in the moment, without any prejudice. Express empathy before offering any constructive advice.
Posture, voice and gestures: Be aware of your body language which can give a lot away! Remain calm and measured when speaking, and when listening. For example, try to smile, and avoid crossing your arms which can appear defensive.
Content: Think about the words you use, the structure, the logical development of your ideas. Are you talking in positive terms, speaking the language of common ground and mutual benefits?
If you would like to learn more about this topic, why not come along to our networking event on on Wednesday 5th July and hear more from our expert panel?

Click on the link below to sign up via EventBrite:
How can you resolve conflict and manage difficult behaviours effectively in the workplace?