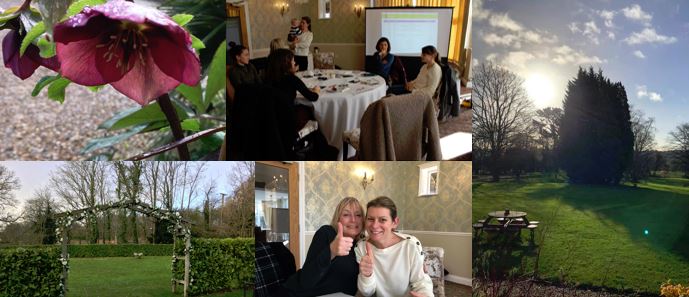 Juniper Strategy Day!
Earlier this month we had our annual Juniper strategy day at Farnham house hotel. All of the team, including Marti and her beautiful baby boy Finn joined us to have a successful day discussing Juniper strategy and our vision for 2019.

Firstly, it was very beneficial being in a different environment so that we could focus solely on working together to build on our strategic plan. It also meant we were not distracted by our everyday work schedule, giving us the opportunity to work closely together and listen and engage.

However, it was not all work as Lynda organised a fun adventure hunt for the team, getting our creative thinking and photography skills in to gear. We worked in pairs - Lynda and Laura came out on top. Congratulations We have shared some of our best photographs on social so be sure to take a look.

One of the key focuses for the day was "playing to everyone's strengths" - enabling us to celebrate and truly understand the work that the team put in to make Juniper happen. We shared and recognised the different ways in which people work and how we can together work most effectively.

All that is left now is to put this in to practice as we move further in to 2019!