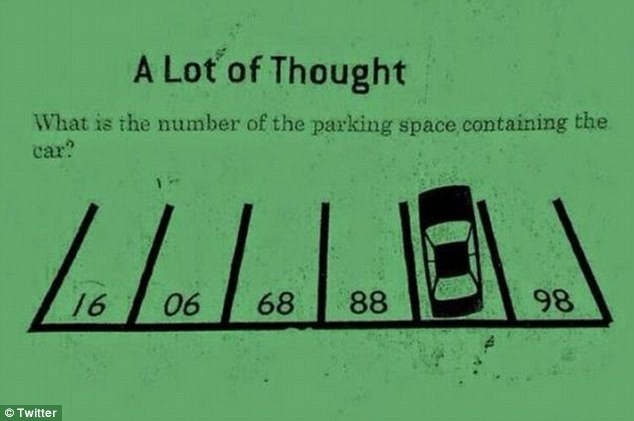 A lot of thought
Science has proven that taking breaks increases your productivity.
Here at The Juniper Company we enjoy a good challenge, so thought we'd share a puzzle with you for the next time you need a break from your work.
This puzzle hit the headlines a couple of years ago, but it's still a classic! It baffles the internet, but the solution is so simple that a child can solve it in seconds – in fact, it's even included in a Chinese primary school exam.
The test (above) illustrates a car park with a car parked in one of the six parking spaces. Each space is numbered but the car is obscuring the number of the space in which it is parked. The object of the puzzle is to, by using the numbers of the other spaces, calculate the value of the missing number in under 20 seconds. (See answer at the bottom of this page)
So how did our team get on?
The test:
Nicki Kavanagh: No idea!
Marta Evans: Nice try, but stumped.
Laura Riches: Nearly there!
Why not test your friends and colleagues? We'd love to hear how you got on – please share your results with us on Facebook, Twitter or via email.
Jemma Came, Programmes and Marketing Executive
Facebook: www.facebook.com/TheJuniperCo
Twitter: @TheJuniperCo
Answer: 87