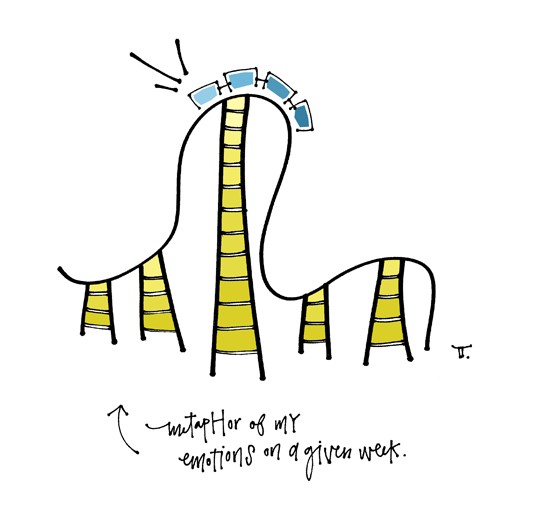 Charlotte's lockdown rollercoaster ride!
I like to refer to my lockdown experience as a rollercoaster ride - there have been many ups and downs and I have finished the ride feeling a sense of relief with a little exhilaration. Now I have an underlying question - would I like to ride it again?
When the lockdown news was first announced, like many others, I had a flurry of emotions and so many questions… How will I work from home? What will I do about exercise? Will my family be OK? Will my boyfriend and I kill each other?! (We are in a second-floor flat so space is rather limited). Being a creature of habit and benefiting from having a routine, it took me a while to settle and adjust to this new way of living. However, I like a challenge and have an optimistic outlook on life so I saw this as an opportunity – they say it can take roughly 66 days to make or break a habit. I think it is safe to say that 119 days later, I have formed new habits and for the majority of the time, I have enjoyed this way of life.
My commute to work has consisted of a short walk from the bedroom to the living room for daily team check in's, virtual working, online exercise and dance classes, followed by evening walks to explore new areas locally. Looking back on life prior to lockdown, I realise I was living at 100 miles an hour with minimal time to look after myself.
Of course, there have been challenges along the way. There have been days when I struggled to find motivation, felt uneasy or was really rather grumpy, much to my partner's delight! However, the flexibility and ease of life have helped to balance those negative emotions and I have found it incredibly cathartic to head out for a walk after work – something I hadn't previously done and will now continue to do going forwards.
Living with my partner who was (and still is) furloughed, has to be top of the challenges list! We have lived opposite lives (in a very small space) for the last 17 weeks which comes with many pros and cons! He has made endless appearances in the background of our Teams calls and has nagged me to go for walks at times I'm deep into a piece of work, but I've had to remember that this is a new way of life for him too. We have both had days where we have been envious of the other's position and have had to find a new routine within our relationship as well as day to day life. (It's almost like we hopped off the rollercoaster for several rides on the teacups!) However, I am very thankful for the time we've been able to spend together and for the constant effort he has made as my chef and entertainer!
The other big challenge I faced is not seeing my family (and my dog, Beau the Beagle!) We have a very close relationship and see each other most weeks, so it was a real shock to be completely cut off. I was worried if they were coping, if they were OK and it was very hard only being able to support them by video calls; although seeing my Grandma upside-down on facetime, trying to figure out the wonders of technology brought us all some much needed laughter.
As restrictions start to ease and parts of normality resume, I ask myself what I will take away from this experience – a routine and purpose is vital; family and friends are precious, and it is important to slow down and treasure the small things in life.
I am incredibly grateful to have been working throughout lockdown and to have had such an understanding and supportive team to ride the rollercoaster with.