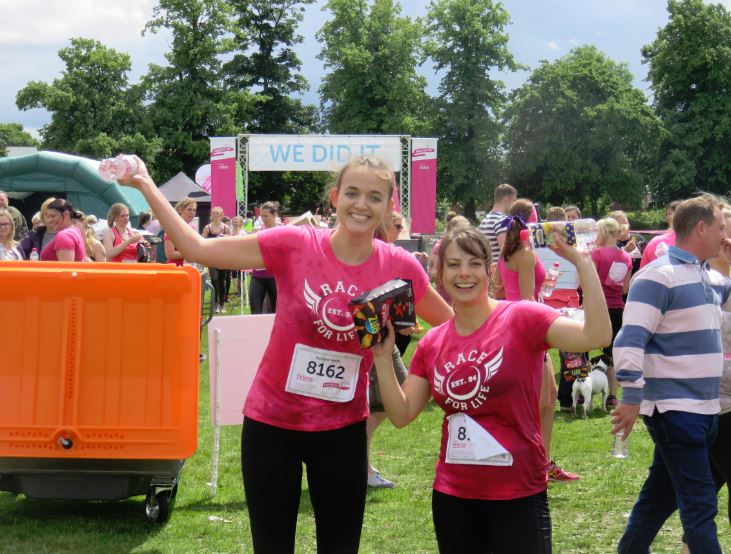 Our Juniper birds conquer Race for Life's Pretty Muddy 5km
Hell hath no fury like a woman in pink! And that was certainly the case last weekend…
On Saturday 25th June, Marta and I tackled Race for Life's muddy obstacle course in Stoke Park, Guildford, alongside 3,000 other women of the Pink Army.
We climbed over, crawled under and ran through the obstacles that faced us over the 5km stretch and proudly finished in under an hour.
Here are a few photos of us in action!
P.S We were this year's path finders. The others have promised to join us next year – yeah right!!!