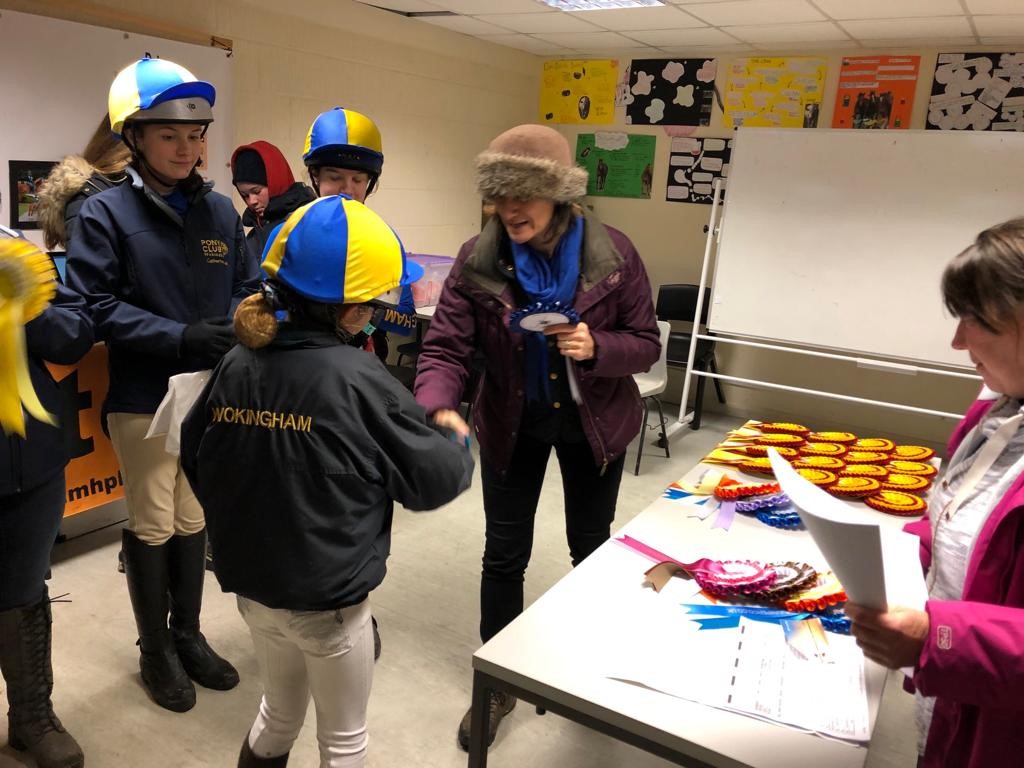 Pony Club Eventer's Challenge
Last weekend we had an enjoyable but cold (!) day supporting the Staff College and Sandhurst Hunt Pony Club annual eventer's challenge. What else would you want to do on a miserable January day? Juniper has been a long-term supporter of the Staff College Pony Club, which has done so much for the Kavanagh family over the last 10 years.
The eventer's challenge is held in an indoor arena and consists of a mix of show jumps and rustic style cross country jumps. This requires the horse and rider to be practised over both type of jumps, with the cross country jumps requiring more bravery, but also accuracy - they are often on an angle and require a more careful approach.
The competition has two parts – the jumping competition and then a 'style' competition, where the rider receives a mark based on their riding, harmony with the horse and rhythm of their jumping round. Juniper sponsored one of the classes, including some lovely rosettes. We also judged the style competition for three of the classes. It was a great day, supporting up and coming young riders and seeing some strong partnerships between horse and rider.