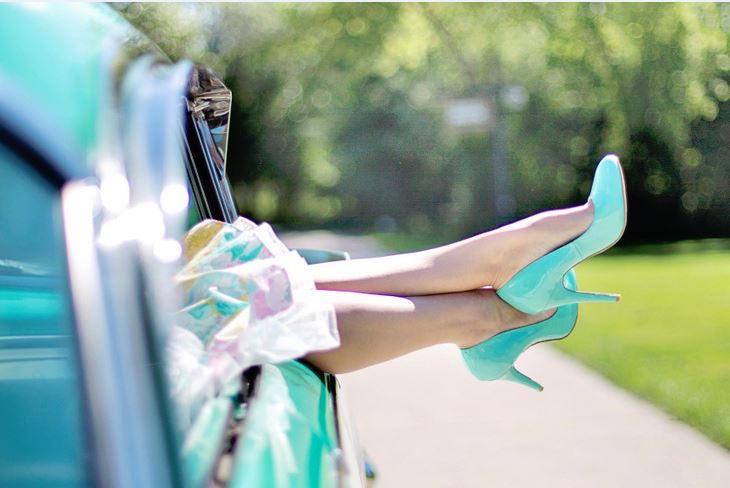 The professional shoe dilemma
My name is Jemma and I'm a shoeaholic. It's not a secret, it's pretty common knowledge amongst our team. When I buy a new pair of shoes, the whole office knows – I've even enlightened them to my favourite outlet site!
I appreciate a good quality shoe and it disappoints me when women apply the "no pain, no gain" motto to shoes so easily, particularly in a professional environment. Only last week, Nicki, our Managing Director, was presenting a session on Personal Brand at the British Insurance Brokers Association's (BIBA) Annual Conference in Manchester. We had a conversation in the office before she left:
Nicki: I may leave the office early to buy a pair of shoes for next week
Me: Why?
Nicki: I don't have any that are smart AND comfy
I admit, when I joined the Juniper team, it was the perfect excuse to update my professional shoe selection, so I don't often have this problem. However, I can tell you in which of my shoes I can totter around London and which are more suited to a sit-down meeting.
We've all suffered at some stage from choosing shoes for style over comfort. I really felt for the Zurich Insurance team complaining of tired feet in this tweet last week – only a couple of hours into an event. All three of those pictured are wearing pointed toes – ouch!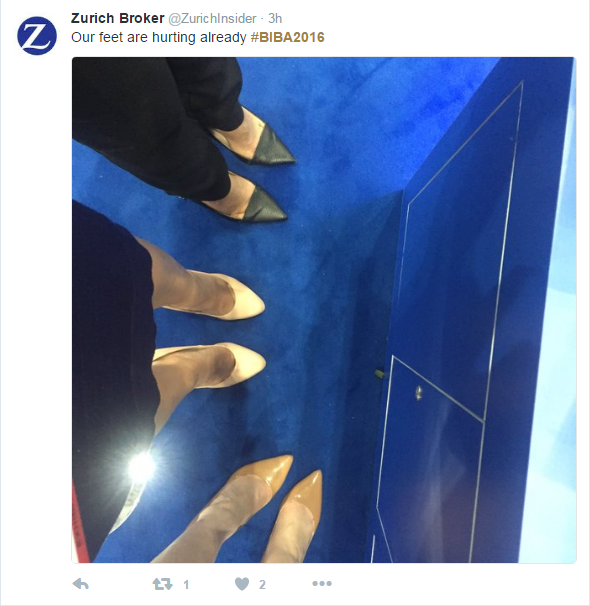 Like a magpie, I may be drawn to sparkly stilettos, but I appreciate the style and comfort of my flats. Footwear should be appropriate to the situation and it is up to us to ensure we are wearing shoes that will get us through the day – whatever the agenda.
Whilst respecting company policy, we can still be creative and develop a look that works for us. I'd suggest ensuring your shoes are leather or similar quality, with a round or square toe – never pointed. If wearing heels, ensure the heel isn't patent or suede as these mark easily and most importantly, wear the height of heel that is most comfortable for you. If you prefer flats – wear them! And although you may look great in a pair of 5 inch heels, after an 8-hour day, you may wish you'd gone for that 3-inch pair instead!
Do as Amanda Blanc, Executive Director of AXA Insurance, does and wear shoes that make you happy – she even has her own Twitter page, and why not?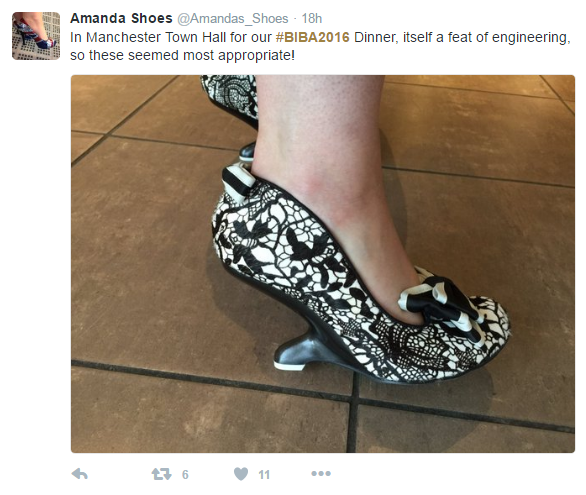 P.S – These principles do not apply to a night out. Then it's time to go for it!