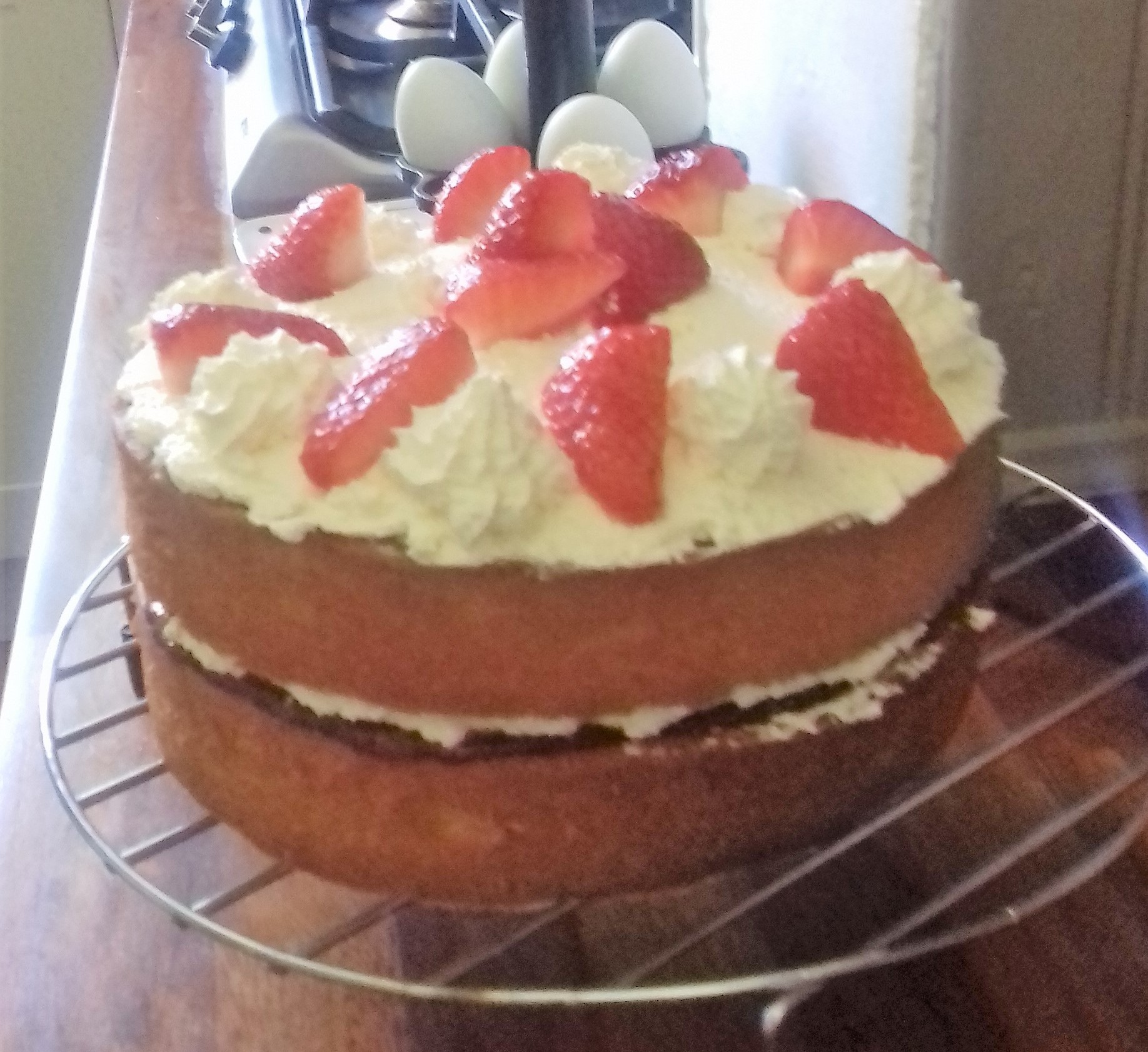 Top tips for success in baking and in life!
Cake – one of our favourite treats and one of the subjects of this blog!The Juniper Team were discussing how excited we are that 'The Great British Bake Off' is this week and what a hole had been left in our lives since the last series.
Always an inspiration to the cake lovers amongst us to try some new recipes, it got me thinking about the whole creative baking process. Last week I baked a cake to bring into the office, to celebrate our first team meeting since I started working at Juniper. I had made this particular cake (a Victoria Sandwich with fresh strawberries) a few weeks earlier and was so pleased with the result that I wanted to share (alright impress!) my work colleagues with another one. My previous success with the cake was, I believe, due to a piece of advice given to me that you should first weigh your three eggs and then each of the other ingredients should weigh the same as the eggs (sugar, butter, flour). The addition of one teaspoon of baking powder would guarantee a beautifully risen cake. Unbelievably, it worked! So I did it all again, but this time the cake didn't rise as well but once it was filled with jam and butter cream with strawberries on the top, it looked…OK.
Everyone enjoyed it, it was eaten but I couldn't shake the feeling of disappointment that it hadn't turned out the way I wanted it to. Even as I munched on it, I felt that something wasn't quite right.Then I realised, as I recalled the baking process I had followed that I had not put in enough baking powder! I had used a set of measuring spoons and had mistakenly used the ½ teaspoon one instead of the full teaspoon. That was it and the reason the cake had failed (in my opinion). So top tips for success in baking (or any area of your life):

1. Use the correct tools
2. Use accurate measurements (and check them)
3. Reflect on your performance and evaluate possible reasons for failure (!)
4. Don't be too hard on yourself when things go wrong
5. Don't give up and try again until you get it right.
6. Remember that everyone else will have appreciated your efforts anyway (Hopefully!)