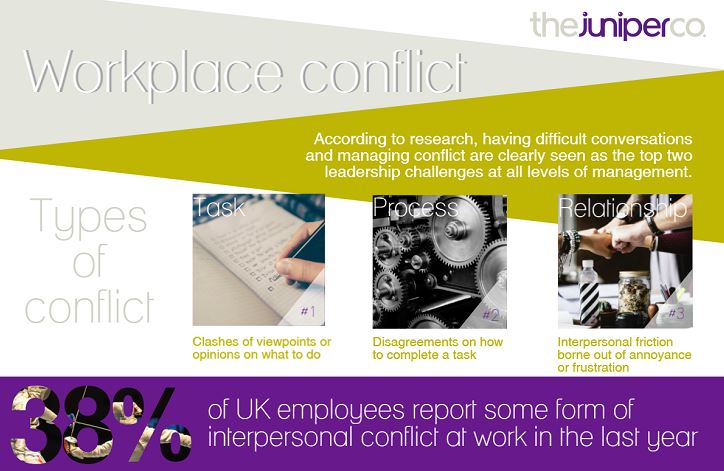 Understanding workplace conflict
According to research (1), having difficult conversations and managing conflict are seen as the top two leadership challenges at all levels of management. We've chosen to tackle the topic of workplace conflict at our summer networking event on the evening of 5th July at Somerset House, London.
We'll discuss how you can resolve conflict and manage difficult behaviours effectively in the workplace and our expert panel will also share their top tips and experiences around:
How to pre-empt conflict
Handling difficult behaviour
Dealing with a conflict within your team(s) when it has an impact on you or others
Resolving conflict with a colleague or superior
Turning conflict into an opportunity to develop your relationship with others (sounds ambitious, right?)
We'll then continue the discussion over drinks and nibbles. We'd love to see you there! For more information, or to sign up for free, click here.
Want to understand more about workplace conflict before the night? Take a look at our handy infographic below.
We look forward to seeing you on the 5th!
---
(1) Chartered Institute of Personnel and Development. Real-life leaders: closing the knowing-doing gap[online]. Research report. London: CIPD. Available at: https://www.cipd.co.uk/knowledge/strategy/leadersh...