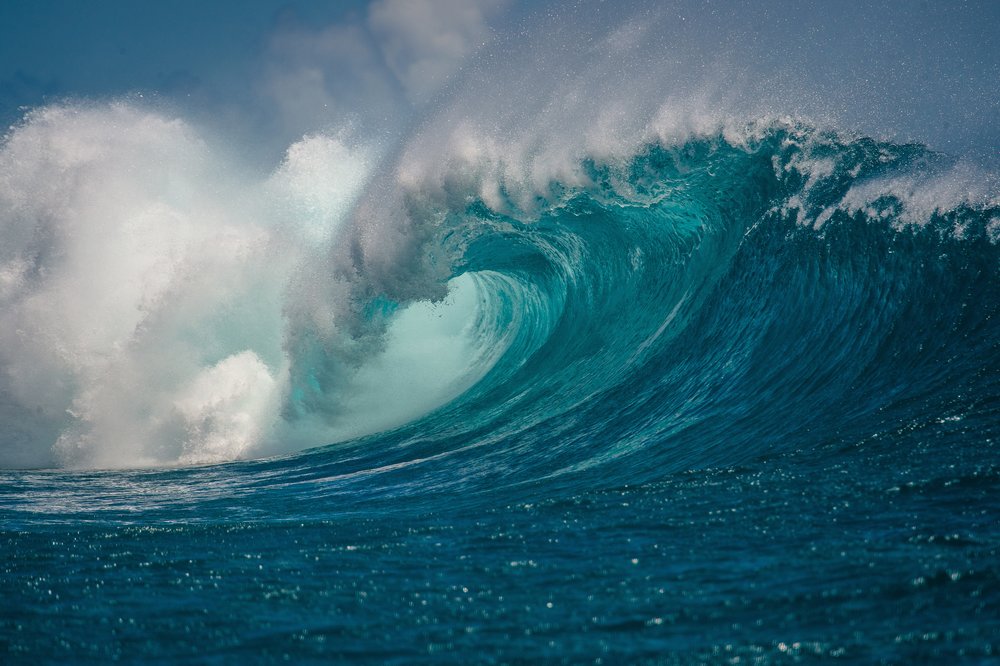 What do you do when you're hit by a colossal wave?
When I wrote about creating a vision board at the beginning of the year, I do not think anyone could have envisioned how 2020 would unfold. Coronavirus first presented as an insignificant swell on the horizon, distant from our daily lives. In a matter of days, as the swell grew bigger and drew closer, we began to realise that the virus would eventually hit.
But what do you do when you are faced with a Tsunami?
Sink? Swim? Float? Tread water? Dive deep for exotic fish and sunken treasure? Make life rafts to help others? Ride dolphins?
Honestly, over the last 10 months, I have done them all!
Early adoption in most change situations is not my natural approach. I like to take my time, get the facts straight, adjust to the new direction of travel. Then I am OK. But that wasn't possible this year. Lockdown happened and things changed overnight with little time to adapt.
Initially, I sank, I admit. What were Google Classroom and Zoom? Why hadn't I stocked up on frozen food? And why do my work projects have to change again? I began to swim as I acclimatised to the home-learning environment, the daily walks, the endless summer days and growing evidence that it was going to be OK.
My dolphin moments were spent camping with my friends and family in Dorset and Somerset (places I would not have ventured if we had taken our usual family trip to Italy); devouring all types of reading material I would not normally have had time to time enjoy and spending more time with my husband in one year than the previous 15 put together!
As far as the sunken treasure is concerned, I found it in the relationships that I nurtured over Zoom and Teams; the Juniper BBQ (out of lockdown!); experiencing my children grow and learn; tuning in to birdsong and discovering a pop-up coffee shop as I cycled along my local canal towpath.
The beauty of the life raft was that sometimes I made it for others and sometimes they made it for me. And it came in many forms: reading a story of hope at just the right moment; having the time to send an encouraging message to a friend; shopping for others who were self-isolating (and allowing that gesture to be reciprocated); listening to my children's seemingly insignificant woes.
It is impossible to list and describe what has truly occurred this year. Perhaps, what is important now is to focus on how my experiences can equip me for the future. And what about my key learns?
Acceptance – the sooner I accept the inevitable, the sooner I can start to swim and ride the dolphins, even if accepting means accepting a life raft occasionally, or simply accepting my whole self
Gratitude – for anything really, big, or small: self-raising flour, teaching my 5-year-old to read (and for Netflix J)
Kindness – being kind to myself as I learn new ways to operate both personally and professionally, sticking the "wins" up on my evidence board and celebrating successes along the way
Courage – taking steps towards being a braver Cathy, trying new things in the professional space and allowing that to build my self-belief.
So, what did you do when you were hit by the colossal wave? And more importantly perhaps, what have you learnt from that experience?
Ultimately, I rode it, with all its highs and lows. After all, life is fluid.