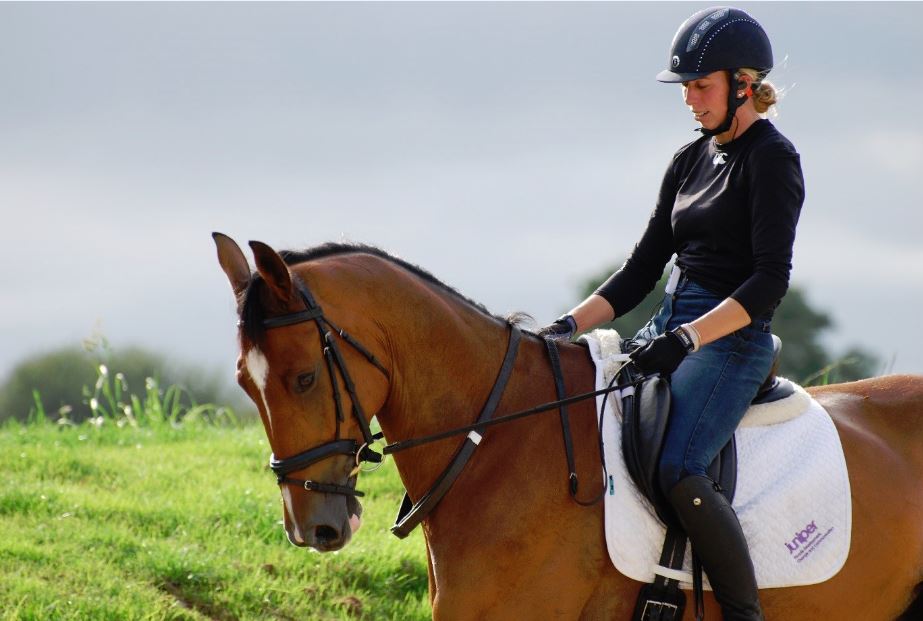 Catch up with Ginny Howe Eventing.
Having a keen eye for photography, I thought it was about time I put my words into practice with a recent visit to one of our sponsors, Ginny Howe Eventing.

Busy as ever, Ginny kindly invited us to join her whilst she trained four of her horses for upcoming competitions. We were lucky enough to see all horses in action and capture footage of each one.
After the training had finished, we managed to have a proper catch up with Ginny, chatting about recent events and her busy schedule ahead. We were also properly introduced to each of the horses when Ginny revealed their whacky characteristics and personality traits - it was great to see how each of them differ! For example, one of the first facts Ginny shared about Silver Lining was how much he loves his food (a character trait that he shares with the Juniper team!). The similarities with our team don't end there either… Ginny explained that another of the horses, Trendy Captain Clover, is 'very inquisitive' and puts his all into everything – hopefully a good description of our own team.
It was very interesting to understand the work and practise that Ginny puts into her eventing, especially from a perspective of someone who has little knowledge of horses. It is clear to see the passion and determination Ginny holds, nearly as much as the love she shares with the horses she works with.
Keep up the good work Ginny and good luck in future events!